Welcome to Graeme Brodie Blacksmith.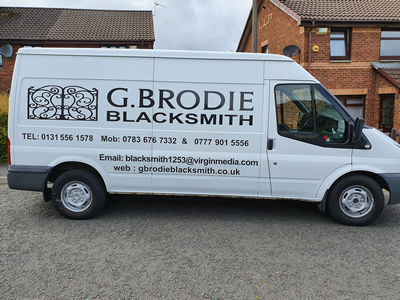 We are a traditional, family run blacksmiths, established in 1995.

We provide a wide range of services, ranging from small gate or fence repairs, to light industrial steel work. We also carry out repairs and renewals to cast iron railings, and we can produce hand crafted bespoke items.

In this website, you will find information on our background, details on the services we offer, as well as our gallery of work. You can also get in touch with us if you have any questions, comments or interest in our work.

We hope you enjoy your visit.
CONTACT NUMBERS  07836767332  OR   07779015556
Email   This email address is being protected from spambots. You need JavaScript enabled to view it.